I know it's not food, but this could just get you a fancy new toy for creating something lovely.

I've got a 25% off coupon from Linens N Things (everything from kitchen supplies to home decor) for you all. Unfortunately, it's only good for today (Sunday). I really should have posted it some time ago, but after the first few days of submitting my address, I kept forgetting to check that email account.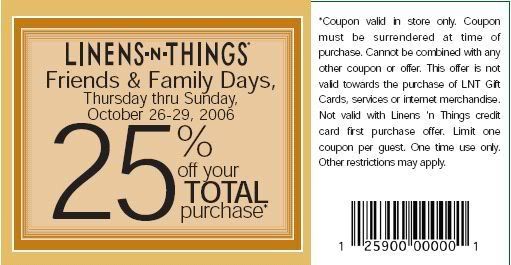 Feel free to spread it around (which also would have been better done before the coupon became active). Stores should be open 10-6.